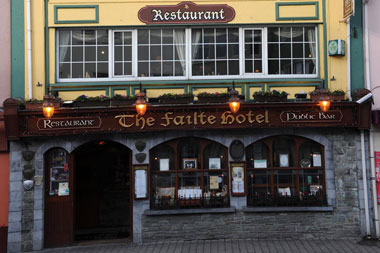 About Us

The O'Callaghan family, led by Paudie and Eileen O'Callaghan, took over the Failte Hotel Killarney in 1968, and since then they have gone on to establish one of the finest bar and restaurant businesses in Kerry. We are internationally known for our high standard of cuisine. The family are heavily involved in the running of the business with Eileen's son Paudie managing the bar, which is one of the most popular bars that can be found in Kerry. Paudie's wife Valerie is also involved in the running of the bar ensuring that the high standards set since 1968 are always being met.
Eileen continues to oversee the running of the restaurant, which has had numerous facelifts down the years to make sure that the decor keeps up to date with the fine cuisine available. Along with the dedicated staff Eileen will make your stay and enjoyable and memorable occasion. Wine, Dine & Stay at the Failte Hotel Killarney - we will make sure that you enjoy your stay!
The Failte Hotel Killarney is located in the very heart of Killarney town, on College Street. Due to this ideal location, all amenities including shopping, entertainment, sports activities and Killarney National Park are within easy walking distance.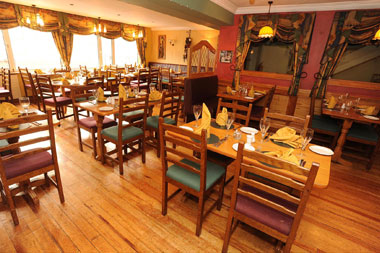 Our Restaurant

The Failte Restaurant introduces you to the finest in contemporary cuisine. We combine the rich culture of the Mediterranean, the Oriental cuisines along with the flavour of modern Irish cuisine to cater for a variety of tastes. Read More...
The extensive range of dishes available are complemented by a truly comprehensive wine list. Call us now to reserve a table - 064 6633404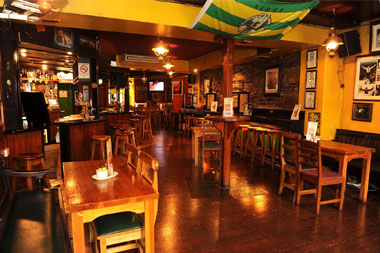 Our Bar

The Fáilte Killarney Bar is a popular bar amongst both locals and tourists, with a fantastic selection of beverages. Bar / Pub food is served daily. Read More...
The extensive range of dishes available are complemented by a truly comprehensive wine list. Call us now to reserve a table - 064 6633404